I am gifted with a mind meant to put a spell on you!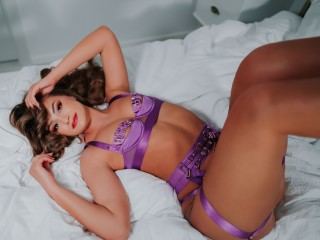 LizzieGreyX
22, Bisexual from Romania
I would like to take you for a ride, in my gang bang fantasy, or lay next to you, telling how much I would like to make love with you. Sweat, bodies, tongue, caresses, smiles, hard-breathing, exhaust. You can touch the sky, if you'll run through my maze
About LizzieGreyX
Sexual Orientation:
Bisexual
Languages Spoken:
English,French
APPEARANCE
Measurements:
33-26-38" (84-66-97cm)
Kinky Attributes:
Underwear,Spanking/Paddling,Shaving,Dominant,Interactive vibrator
EXPERTISE
bdsm, massage, modeling, parties, spanking, exhibition, striptease, fetish
WHAT TURNS ME ON!!!
I have always been attracted to mysteries and I started become one myself. I love it when men are taking their time trying to discover me my pleasures and my secrets.